Year-end accounting : How to close the fiscal year of your company with ease ?
January 21, 2023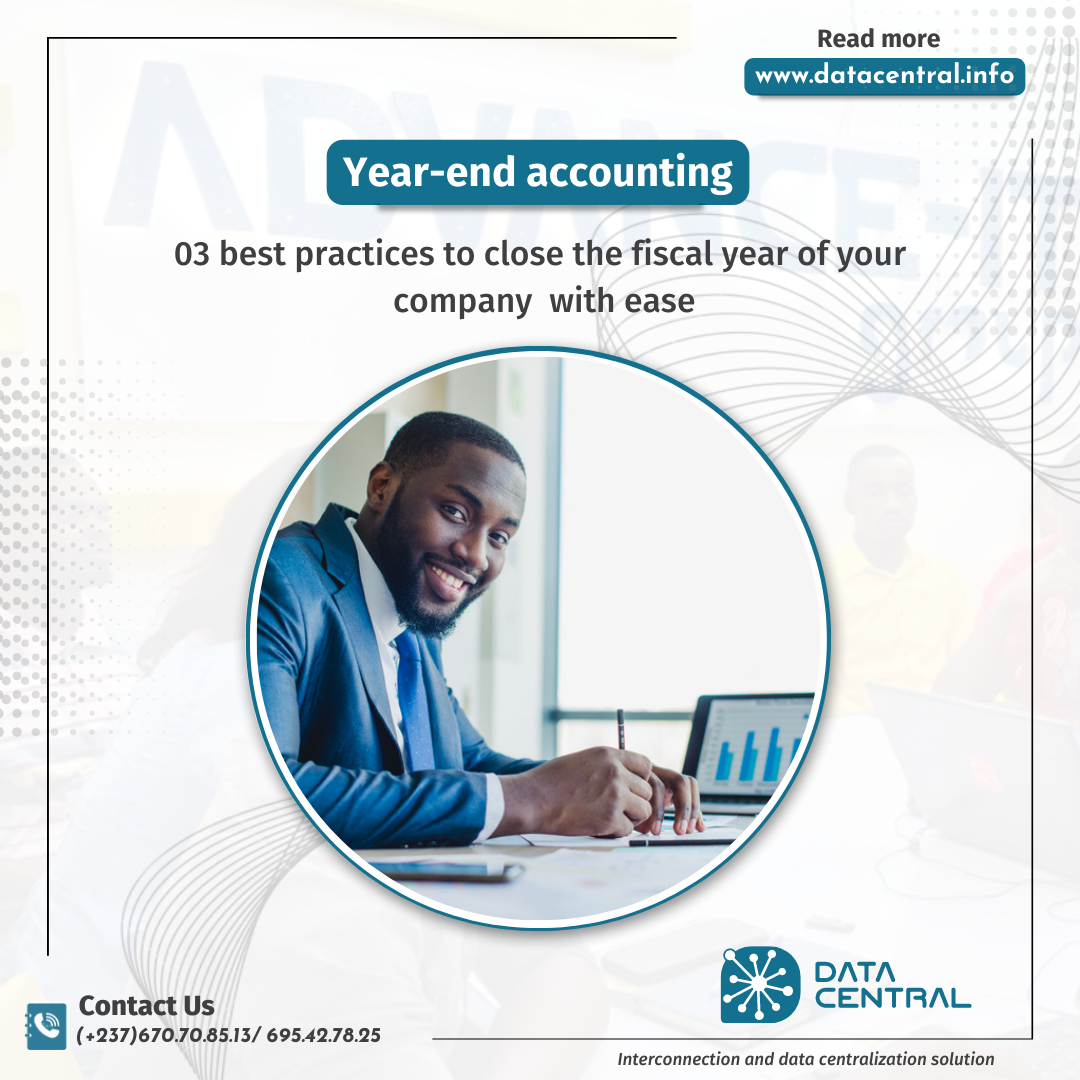 What is accounting year-end closing ?
The end of the year is the time when accountants feel a lot of pressure. Indeed, they must close the fiscal year of the company in order to settle the accounts.
This process makes it possible to determine the financial statement of the company in order to know its profits or losses. Often, this balance sheet is presented on December 31, the date considered as the end of the year. To do this, certain documents must be presented, including :
In this article, we will highlight 03 best practices to close your company's accounting year with ease.
03 best practices to improve the management of the closing of the accounting year
The preparation of documents related to the accounting period is stressful and time-consuming. To this end, we present 03 best practices that will help you improve the management of your fiscal year closing.
Establish a schedule
To properly begin your company's fiscal year-end, you need to establish a schedule in advance. This schedule can include actions to be taken each month to lighten your workload at year-end. This will include :
Classify the accounting documents each month
Type in all accounting documents each month (invoices, payments, etc.)
Master all the documents to be prepared and presented
Identify the stakeholders to be involved during the exercise.
Involve several stakeholders
The support of certain key stakeholders is essential to facilitate your work, such as the company's managers. In fact, the involvement of the managers is very important in certain aspects related to the closing of the accounting period, in particular the treatment of fixed assets, the assessment of fixed assets or the use of certain information. In these different cases, it is important to have their agreement.
Use an appropriate accounting software
It is essential for any accountant to use accounting software, which facilitates the organization and processing of data. Some accounting software offers features that allow you to automatically generate accounting entries with ease, thus automating your tasks and making your work easier.
In addition to accounting software, there are data centralization software, such as DataCentral, that simplify the accounting process. Indeed, this type of software enable you to centralize data of agencies to the General Management. Such a mechanism enables the import of invoices, payments and many other accounting documents in one click into SAGE 100 to the General Management. Thus, the accountant is no longer obliged to enter the accounting documents.
By following these tips, you will have less pressure to close your company's fiscal year. Good preparation, combined with accounting and data centralization software, is necessary to start properly your company's fiscal year-end.